Back When
Buying and selling antiques runs in my blood and has been a part of my life since my childhood. I am a born antiquer or junker. I have been a buyer, seller, dealer, collector, hoarder, and accumulator of antiques and old stuff for over 50 years.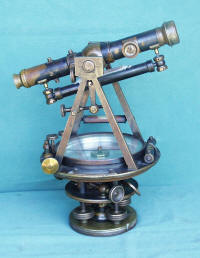 My initial education in acquiring and appreciating antiques and collectibles began as a child in the 50's - 60's working with my mother as we shopped curbside in New Jersey during monthly "junk pickup" week using the theory "one persons garbage is another's treasure". My mom would gather up junk and sell treasure. She was such a fanatic that the town we lived in instituted an ordinance against having more than 2 yard sales in the same location per year. This was back in the 60's before yard sales were in vogue. She overcame that roadblock by simply moving the venue around after talking friends or neighbors into letting her have one in their yard. I mostly remember those days, experiences, and the finds fondly! It was a lot different from today.

I went through the typical phases of a young collector. I hunted for, bought, sold, or traded baseball cards, coins, military related stuff, critters, fireworks, and most anything else that happened along. Mom's dead and gone but the gene carried through.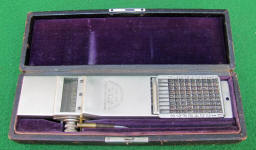 After moving to California in the early 70's I would regularly pick the local dump and made a decent living at it. It was during a time when people were still throwing away some great stuff including antiques and other valuables. I was a monthly hit at the Flea market going in full, and coming out empty. Many months I made more money doing that than working regular construction related jobs.

But for the most part that era, and the times of easy antiques ending up on the roadside, in the dumpster, at the dump or elsewhere, just waiting to be brought to market, are over. I moved on. At some point a bell went off that I was wasting time pounding nails. Going into antique stores and seeing stuff I was selling for $5.00 and $10.00 at the flea market being offered up for $50.00 and $100.00 was just one small wake-up call. My first time at the Brimfield Antique Show in the late 80's was like being reborn, and the first tool show I attended and completely sold out at was something both I and a lot of other people remember fondly.

Carole, my wife and partner, is a Phi Beta Kappa graduate from Vassar. She has a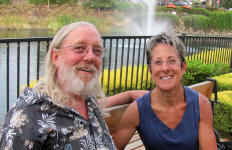 degree in Anthropology and a deep appreciation for all old things, not just bones and stones. She has a keen sense and ability to interact with people that makes her eminently qualified to rummage around in other people's stuff while they are still watching. My approach is a bit rougher. The differences in our experiences, education, and approach are complimentary though, and have helped us stay focused and to evolve this business and our style of buying and selling antiques into what it is today. Without her I might still be rummaging around the dump, thrift stores, and flea markets.
Changing Times
Before the advent of the internet ( BI )
during the 80's and early 90's we use to spend 8-9 months of the year on the road and on the East Coast in our constant pursuit of unusual antiques. We use to go from antique shop to antique shop, antique show to show, club meeting to next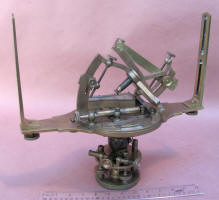 meeting, and auction to auction, buying and selling antiques with reckless abandon. The supply of great antiques and collectibles, and as importantly great buyers of them, seemed endless in those pre-internet times. It was an exciting, fun, educational, and rewarding time period, and it seemed there was no end in site, on the horizon, or anywhere else. WRONG!!
The Internet happened and a new reality appeared / began to take hold and has evolved. The internet signaled the end of that previous seemingly endless era of cheap and easily obtainable supply of antiques, and the beginning of a new age
(AI ) or After Internet
had dawned.
The world of antiques and how to buy and sell them changed rapidly. At first we were slow to adapt, and were resistant to the coming changes caused by the internet. MISTAKE! Reality is hard to ignore though, and we soon realized we were not getting any younger and it really was a changed era. We had to adapt, and the way we conducted our business had to change in order to continue and prosper. Our two antique-related Web Pages
www.Patented-Antiques.com
and
www.Antiqbuyer.com
were created, and we entered the new era of internet antiquing.
Today
Today our internet antique websites www.Patented-Antiques.com and www.Antiqbuyer.com are our way of meeting the new challenges in the ever-changing world of buying and selling antiques. I imagine it has been an experience much like getting one of them new fangled telephones or a gas powered vehicle was for the operators of antiques shops and sellers of antiques in the earlier times. (Way Before Internet or WBI)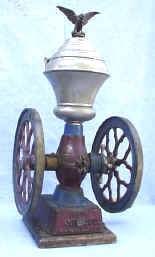 As a note, we just got our first cell phone in 2006 and were also slow to adjust to that change. We still do not get reception or service where we live out in the woods, and it was just in 2009 when we finally upgraded to a satellite connection for the internet. Both are now as much a necessity as our websites are in order to conduct antique related business in today's world.

We still routinely make house calls from contacts generated from ours sales-oriented antique website www. Patented-Antiques.com and our sister site www.AntiqBuyer.com which has a lot of specific info about the different categories of antiques we deal in, as well as a large data base of Past Sales Results for specific antiques we have sold in the past.

We are always interested helping you sell or buying quality collections of antiques or single great pieces. The days of going from show to show, or shop to shop, and hitting every out of the way shop between here and there in the quest for quality antiques are basically over for us. We still make periodic cross country trips to follow up on leads our sites have generated, and pick up stuff we have arranged to sell on consignment, or attend a few decent shows that remain, but our road warrior days of antiquing are about over.
Collecting Clubs
We are or have been members of numerous collecting groups such as MWTCA, PNWTCAFCC, ATTIC, ISMACS, KOOKS, MSICC / PITCA, EAIA, PATINA, CRAFTS, APES, ACME and others. These and many other collector clubs are valuable sources of information and knowledge, and without exception are worthwhile expenditures of time and money for collectors and lovers of antiques. Our advice to all collectors is to join such an antique collector club today and participate. It is a very rewarding experience.
Our Goals
The primary goal of this internet antique website
www.Patented-Antiques.com
is to provide you with a high quality, high-profile, easily accessible location in the "new antique marketplace" on the internet to both buy and sell antiques. We fully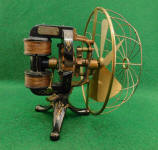 understand and are constant witnesses to how the antique marketplace has been changing over the past few years. This site will provide you with a new and viable alternative to the old and now obsolete ways of both selling and acquiring antiques.
We strive to provide you with a reputable, knowledgeable, and hassle-free venue to sell your individual antique or life-long collection of antiques that are of interest to us.
Selling antiques on consignment through a specialty collector / dealer who is visible, forthright and honest has several major advantages over selling antiques locally where the limited buying knowledge of many "antique" dealers, or even outright deceit, can often lead to prices which can be far below the current actual market values and what you might expect to receive.
This site, and our strong desire to help you sell high quality antiques, also offers you advantages over selling at most auctions and dealing with the unpredictability of that venue where time, high commissions, poor scheduling, and the overall uncertain nature of the end result can often lead to major disappointments or worse. Please see the
FAQ pages
, or visit our sister website
www.AntiqBuyer.com
for more info on this.
* * * * We Sell Antiques! * * * *
We want to Help you Sell Your quality Antiques
If you have a single antique, or a collection of antiques to sell please contact us at patentedantiques@gmail.com giving us your PHONE NUMBER and other contact info and we will get back to you ASAP.

To view examples of the types of antiques and collectibles we have previously sold and are always interested in helping you sell please visit our Past Sales Archive Pages at our sister website www.AntiqBuyer.com.

Please see our FAQ page, the Appraisal / Selling Page and the Selling Your Collection Pages for further info.
Thanks!!
Larry & Carole

Store Hours / Shipping Policy
We do not have an open shop! The Internet is our only storefront.
For more info on this please see the FAQ page. Thanks!!
Please Note: Important
Because of the volume of requests, severe time constraints, and a full time work schedule, we cannot respond to all of the individual requests for free online appraisals, "eppraisals", valuations, or general information requests about individual antiques we receive. Please see the FAQ page for more info.
Thanks for understanding!